We don't sell awnings. We sell solutions.
From the initial consultation to the final product installation, Canadian Shade will help you get the shade solution you need for you home or business. We source manufacturers from all over the world to find the most durable, reliable products on the market. See below to read more about our products and us.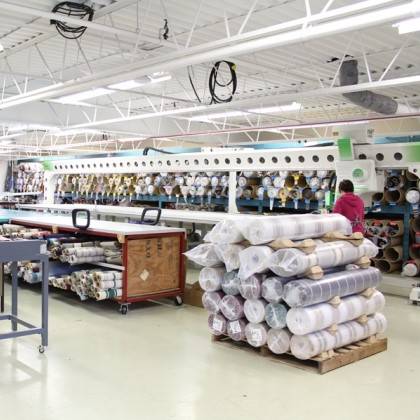 We have a mandate to find the best products on the market and provide them to you. We travel the world to keep current on the newest technology and find the best solutions from Canada, the US and Europe.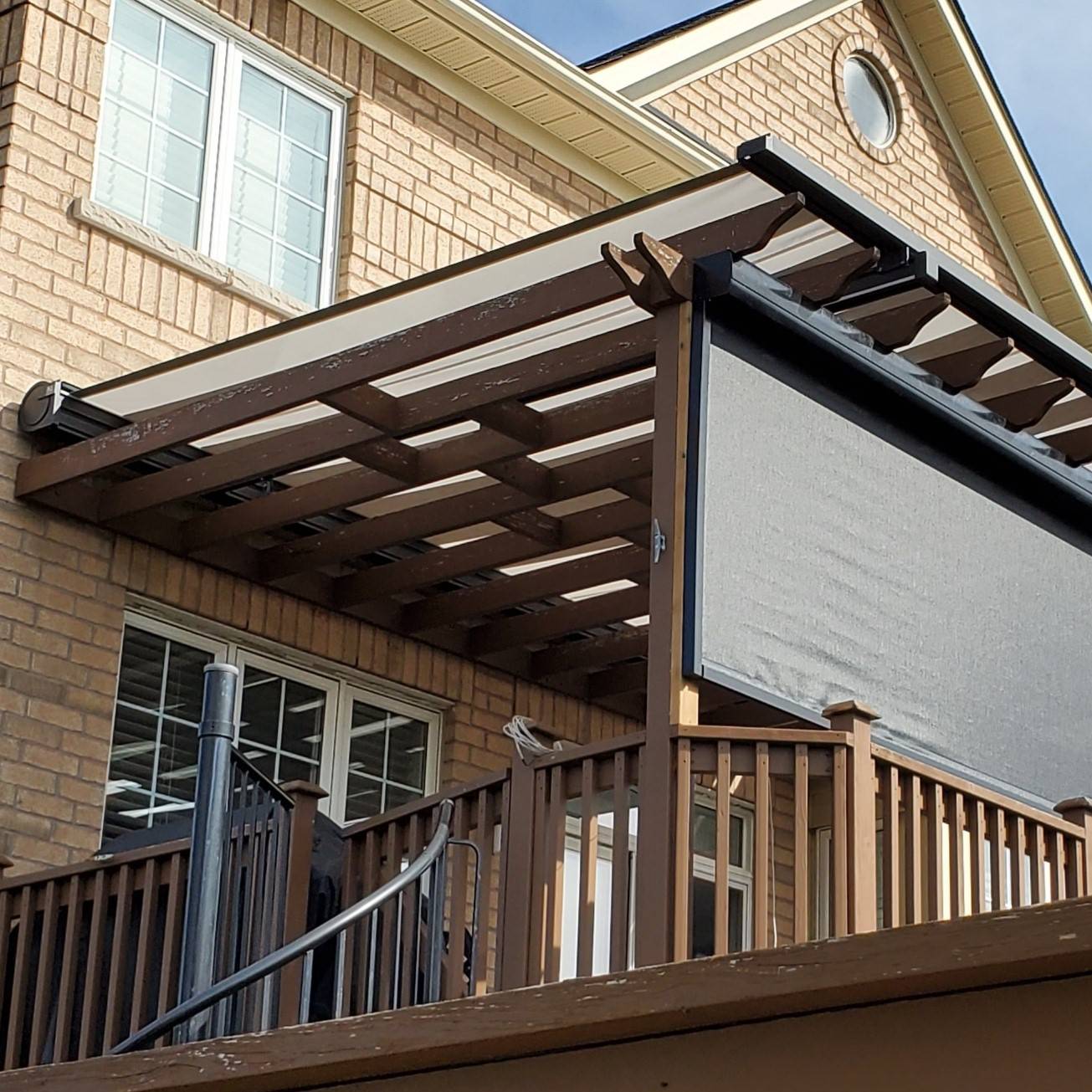 Did you know most retractable awnings are not rated for rain and heavy rains can cause castatrophic damage to your awning? When purchasing a shade solution, there are many things to consider. Our specialists can help guide you to the correct system for your needs.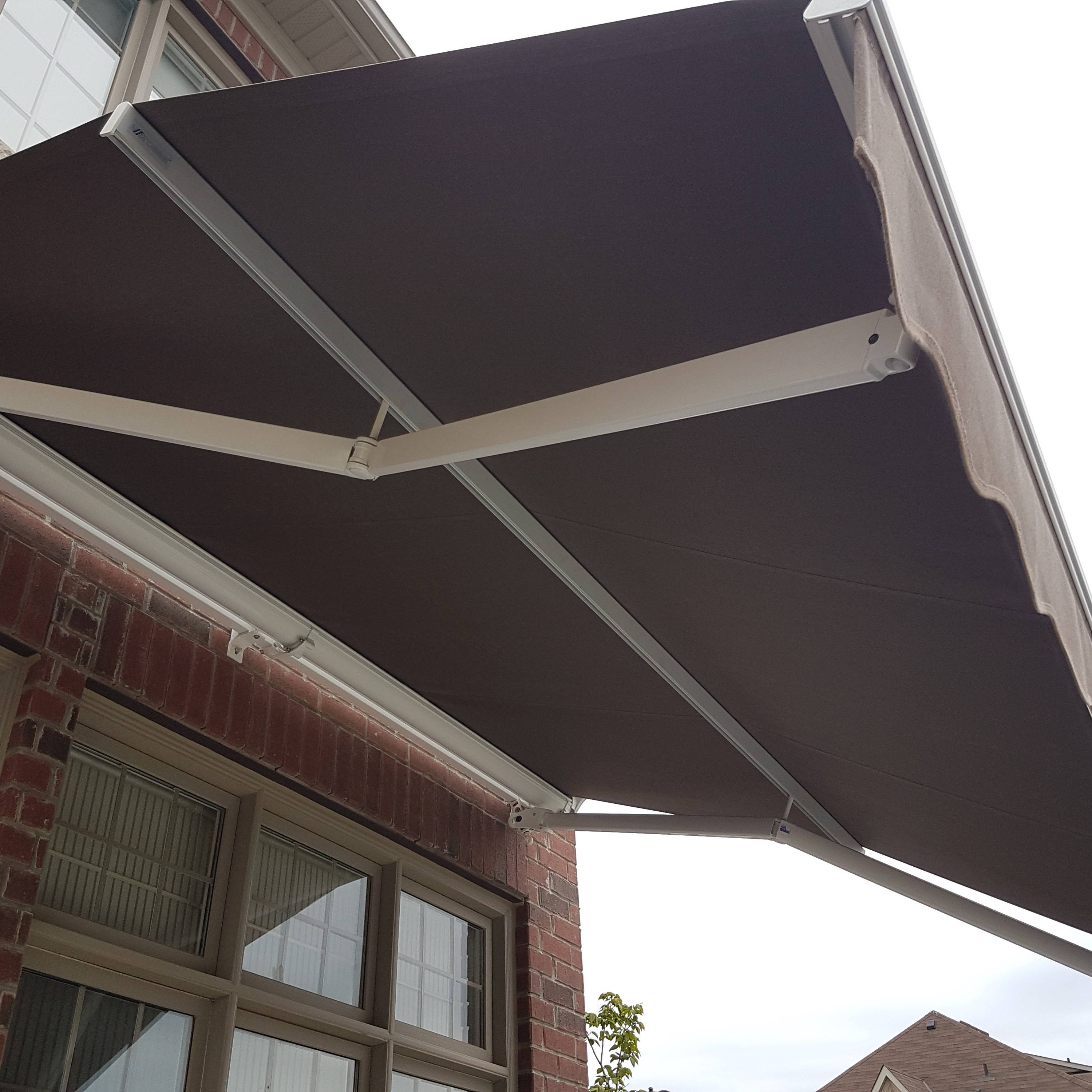 All of our products go through rigorous testing through test laboratories to make sure that there is independant verification of rain, wind and snow loads.
After giving us a call or purchasing from our website, we will confirm details of your needs over the phone and arrange a visit by one of our team, free of charge.
We come to your home or business to ensure that the product you've purchased will work in your space. We take into consideration your needs as well as structural concerns.
Once the product is in production, you will receive a call from one of our team to schedule the installation of your new retractable awning. The entire process from beginning to end is usually 3-4 weeks.
These are some of the factories we deal with. All are long time manufacturers in the industry providing top quality products.
"From the Sales to the Installation steps, Canadian Shade made us feel like a valued customer. Many thanks to Brenda, Jim and Robert for making this a very pleasurable experience. The awning looks great and we expect many years of pleasant shade on our deck. Highly recommend this company to anyone looking for a quality product and wish to deal with good people. Definitely a Five Star Experience!"
"Our business relationship with Canadian Shade could not have been better. Starting with Chris, the kind of salesman you hope for and rarely get, knowledgeable, reliable and straight forward (honest). Brenda as project manager was a pleasure to deal with and so cooperative to meet our timelines – and quick to follow-up with questions and requests. To top it all the installation team (Don and Kim) were exactly on time, knew what they were doing (not always the case with suppliers) and thorough. I appreciated the respect they had for our property. This was a great relationship and we love our new powered awning. It's added a whole new room to our backyard."
"Typically we would be reluctant to PUBLICLY endorse any company ... but our relationship with Canadian Shades warrants a five star recommendation. From the initial recommendation from one of their competitors to Brenda's first telephone contact , continuous email updates, and an on time arrival to assess our needs.

We were impressed by the honesty of Chris and the efforts he made to ensure we could salvage many of the components of our decades old awning ( we realized a substantial savings through his efforts) . The installation was completed at the exact time and date that we were told it would. Every aspect of contact, follow up, and installation reinforced the fact that we made the right decision to have selected Canadian Shade. It's noteworthy that we've called them by their first names in this review ... it speaks volumes of how to do business the way it should be done.

We have no hesitation in recommending this local family owned business."